This Week at New Berean…
Join our Missionary ministry this Saturday with your donations and share in this great opportunity to show the love of Christ as we assemble and set "Blessing Bags" for those in need. These bags will be put together using the things you've donated and share with other local agencies who will distribute them. Let your let so shine that others might see the good works and glorify your Father…
As we move in the cooler autumn season, let be reminded of our responsibility to give thanks to the Lord. Psalms 92:1-2 states, "It is good to give thanks to the Lord, and to sing praises to Your name, O Most High; To declare Your lovingkindness in the morning, And Your faithfulness every night," God has been good to us and our families in spirit of the world and community's circumstances. We here at New Berean are fully aware of God's grace and favor towards us as local assembly. He has blessed us with a faithful and wonderful Undershepherd, faithful members and a growing sense of hope for the future. We want you all to be encouraged that the Lord is good and his mercy is everlasting.
Continue to grow in his grace, fellowship with the Saints and maintain those good works that will bring glory to Him
This week's Pulpit Points message "What Does God Require?". In the Lords' controversy concerning His people's idolatry, injustice and oppression of the poor, the Prophet Micah was challenged by the guilt burdened people, to reveal just what the Lord required of Israel. In Micah 6:8, the Prophet delivered Gods' clear and plain-spoken response. In order to truly please God one must act right toward other people and toward God. The prophet points out three actions to do right:
The Points:
What Must One to Do? Treat People Justly
What Must One Love? Mercy
How Must One Walk? Humbly With Your God
OUR DAILY BREAD
Our regularly scheduled gatherings will resume this week. We pray that your Thanksgiving gatherings were blessed. Continue to be in prayer and encourage others in our church family who find times like these to be a different challenge without the loved ones they used to share them with. Please be considerate, kind and thankful for the new mercies we receive every day from the Lord our God.
Adain, if you or know anyone with any special needs or concerns, please let your ministry leaders or Deacons know so we all can help meet that need.
Being a blessing to those less fortunate is what we do, because it is who we are a Believers (Eph. 2:10). Join us this special day with your donations and time as we work together to assemble "Blessing Bags" to be given out those in need. Above is a check list of some things you can pick up and add to the bag. Again, thanks and looking forward to sharing in the service of the Lord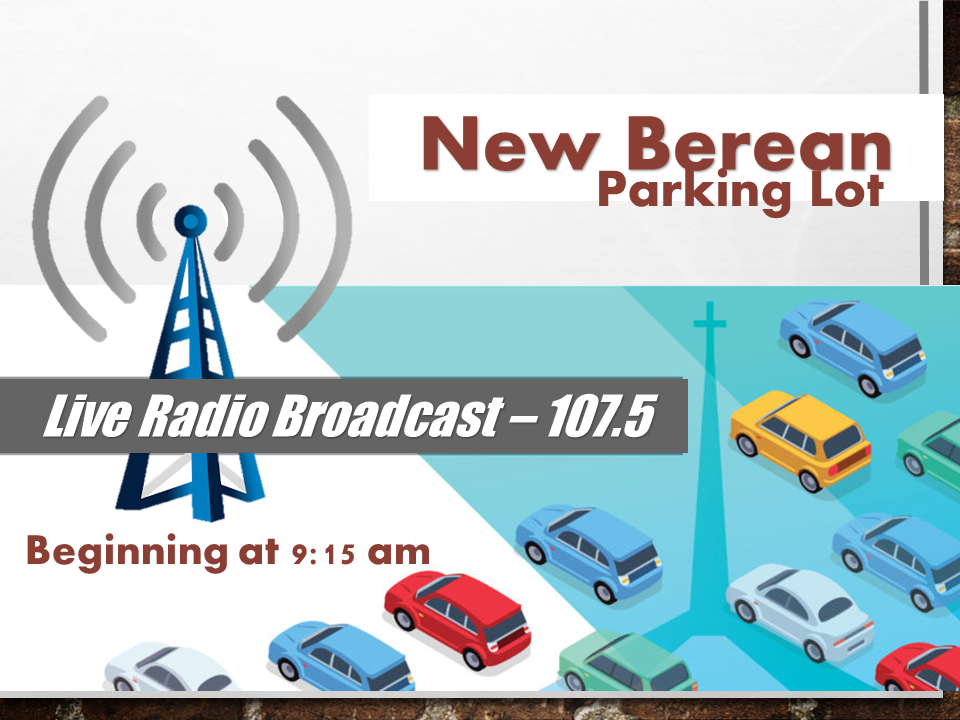 We thank all of you who helped us celebrate 32nd "Victory Celebration", celebrating 32 years of gospel ministry. "A Church United" is where the Lord has us right now. Taken from Paul's message to the Church at Ephesus (4:16) "from whom the whole body, joined and knit together by what every joint supplies, according to the effective working by which every part does its share, causes growth of the body for the edifying of itself in love.". We are reemphasizing and reinforcing these truths in this special and exciting of times. The Lord has blessed us with so many talented, gifted and humbled
Team Berea is concept developed to help all of us know and understand that together we are an assembly of born-again believers sharing in the faith of our Lord Jesus Christ. We are joined together by his blood for the purpose of glorifying him as we carry out the "Great Commission of Christ" to
PREACH TO THE LOST, BAPTIZE THOSE WHO BELIEVE AND DISCIPLE THOSE WHO WILL FOLLOW
Our worth as individuals are defined by the word of God. We are many members but of one body with the potential of reaching the multitudes who need to be saved. Share, serve and love is what we do as we search the scriptures daily. Thank you for being a blessing