"And let us consider one another in order to stir up love and good works"
Hebrews 10:twenty-four
---
This week's Pulpit Points message, entitle "A Tale of a Father's Grace – The Prodigals". Pastor Cason shares from the Lord's parable of the Prodigal Son, Following the same theme of the Lost Sheep and the Lost Coin parables, Jesus reveals the Heavenly Father's compassion and love for the lost. These parables were prompted by the reaction of the self-righteous Pharisees and Scribes who were critical of Jesus for welcoming and eating with tax collectors and sinners.
We'll learn of the depth, the width and the breath of God's love for those of us who feel that we care not or cannot be loved.
---
Tuesday Mid-Week Bible Study
Join us for our weekly "In-Person" Bible Study this Tuesday evening. Our series on "The Local Church – Why It Matters" will continue. This week's subject will be on Discipleship and the Local Church. Every believer is not a member of a local church, and every member of a local church is not a disciple. There are reasons for these issues of concern. But God's plan for his local church is for every one of his children, every believer to be an active integrated, functional part of a local body of other believers of like-faith. He also desires that every one of these believers desire to be made disciples (Matt. 4:19). Disciples are not only believers but students and followers of the teachings of Jesus and his leaders in the local assemblies.
Due to our current health and safety concerns, we employ our "Safe Fellowship Protocol" at all in-person gatherings.
---
MGN Men's Half-Hour Power of Prayer
Every Wednesday "The Men of Grace Ministry" meeting together before the throne of God (via ZOOM) to seek his guidance and wisdom. More times that we can admit, we as men are challenged and overwhelmed at the role God has place on us. In order to honor the Lord and be a blessing to our Lord, we must understand what he desires and what he expects. This thirty-minute time moment allows us to encourage each other to be accountable and responsible to God's word.
---
Women's Midweek Virtual Bible Study
What is the "Lordship of Jesus Christ?" In our Ladies current series, we are examining the distinct difference between believing in Jesus Christ and living under his Lordship.
---
Year End Statements will be made available as soon as possible in January and after all financial gifts have been collected for the 2021 year. Please contact your Deacon or ministry leader to ensure your mailing address is correct on the directory. If you'd like your year-end statements electronically mailed, provide us with your emailing information.
Thank you whole-heartedly for your faithful and consistent giving which keeps us serving you, our leaders and missionaries serving to the glory of the Lord.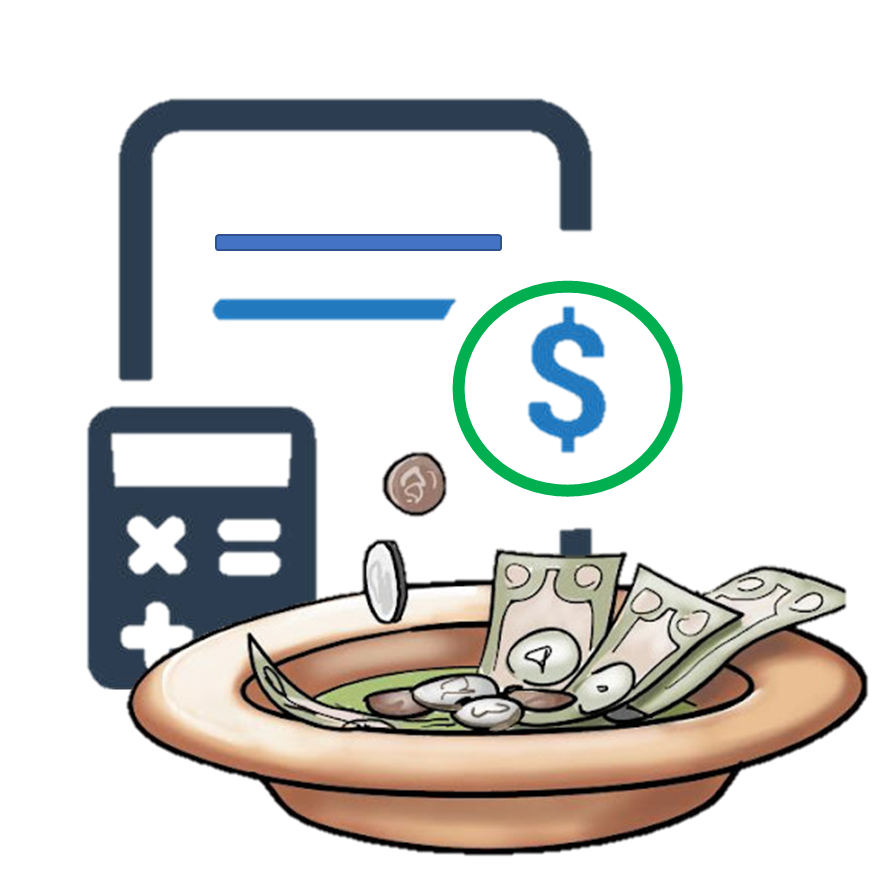 PREACH TO THE LOST, BAPTIZE THOSE WHO BELIEVE AND DISCIPLE THOSE WHO WILL FOLLOW
Our worth as individuals are defined by the word of God. We are many members but of one body with the potential of reaching the multitudes who need to be saved. Share, serve and love is what we do as we search the scriptures daily. Thank you for being a blessing