We're always exciting about gathering on Sundays here at New Berean. It is a great opportunity to obey God's word (Heb. 10:24-25, Acts 4:32-34) by meeting together to stir up and ignite the gifts of the other saints, to join in prayer together, to fellowship, share with one another and hear the preaching and teaching of God's. This is God's tool and means to mature us and prepare us his service. It's "The BereanWay" and we invite you and your families to join with us for this exciting and blessed time in the Lord.
SUNDAY MORNING WORSHIP SERVICE BEGINS AT 10:00 AM THIS SUNDAY
We welcome you to join us in our Sunday morning Praise and Preaching Fellowship as we to encourage and be encouraged to adore and glorify God in our body.
---

Masks are optional but are encouraged for all in-person gatherings and events for the safety of our visitors and guests. (referenced VHD Guidelines)
---
"Praise the Lord! I will praise the Lord with my whole heart, In the assembly of the upright and in the congregation.… Ps. 111:1, Every believer of the Highest, is admonished by the Lord himself to assemble, congregate, meet, and gather together as often as possible to be fed, encouraged, strengthened and discipled in his word. He has given us Pastors, Teachers, Evangelists and Prophets (Eph. 4:11-16). Church is where we collect to stir up the spiritual gifts of one another (Heb 10:24-25) for the purpose of carrying out "The Commission" of our Lord. Join us this Sunday
Join our Prayer Warrior's Ministry this Sunday beginning at 9:30 am for a moment of time before the Lord's holy throne. We are encouraged to extend God's invitation to come in confidence to corporately seek his face (I Chron. 16:11) and fellowship with other believers.
---
Sunday morning is a time of excitement, filled with anticipation of fellowship and being renewed with God's people from the previous week's blessings, trials and challenges. It is also a moment to be refreshed and encouraged by the teaching, preaching and songs about the great and mighty God who loves us with an everlasting love. In addition to honoring the Lord and fellowshipping with Saints of the Highest:
We share and distribute our possessions among one another (Acts 4:32-37)
We are trained and taught the doctrines of Christ and his apostles (Matt. 28:18-20)
We fellowship and exercise our spiritual gifts among each other (Heb. 10:24-25)
We willfully submit and are accountable to our ministry leaders (Heb:13:17)
As we prepare to enter into the house of the Lord, let us also prepare to be trained and discipled in the things of Christ (Matt. 28:20). The "Commissioner" has commissioned all his followers to assemble and be taught as a means to properly equip us with the tools need to carry out his order. It is our duty and obligation to our Lord to faithfully obey.
---
---
Sunday School Lesson – The King and His Kingdom This month's lesson re-introduces us to the King, the eternal King through a study of Matthew's letter.
Kids, join our Jr. Church Reboot. Junior Church is a more structured small group ministry designed to meet the spiritual growth needs of our youth ages 6 and above. We are ready to receive your children,
DRIVE UP & TUNE IN
If you are unable to come inside the facility, New Berean Ministry is offering our parking lot "Drive-Up & Tune-in" service. Simply pull in our parking lot, tune your stereo to FM frequency 107.5 and listen to the Sunday morning Worship service.
---

Wearing of masks are now "optional" for all in-person events and services. Please review our revised "Safe Fellowship Protocol" for the safety of our guests and family
We are still encouraging masks to all attendees who have health challenges or simply choose to wear them. Thank you for understanding and your consideration.
---
At the time, we are monitoring the VDH and CDC dashboards to ensure we are complying with the medical expert's recommendations for safety and the safety of all our guests. If you have any questions, please let us know and we will seek to get you the information. The VDH is constantly providing the public with important health information relating to COVID, the flu and other communicable diseases specifically within the Churches and other "faith-based organizations. Please take a moment and be educated, click here Faith-based Organizations Health
Members, friends and guests, as a reminder, your financial gifts and offerings are the lifeblood which keeps our ministry functioning. As a good steward of the Lord, your gifts and offerings are an integral part of helping us share the word of God as we do with the potential to do greater things. Thank you again for your continued support of God's work.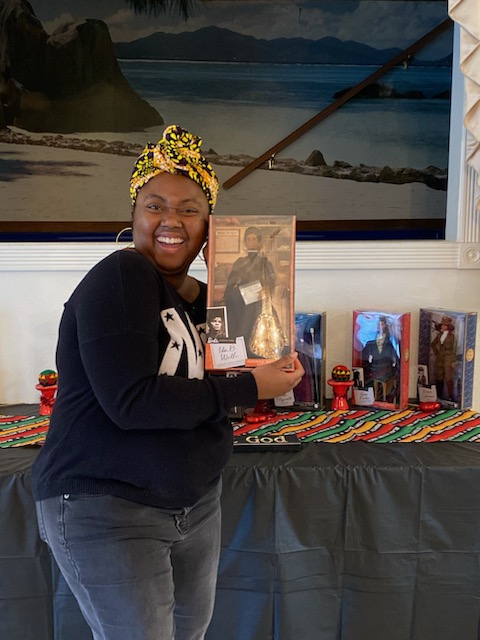 Images from New Berean at National Night Out 2023
---
---
Check out our "Calendar of Events"