Posts  from The Pastor, are short excerpted messages from the pulpit preaching ministry of Leroy E. Ricks, Sr. here are New Berean Baptist Church and is intended to encourage your walk in faith with courage, confidence and hope.
In 1989, God allowed him to establish this ministry and he has faithfully served for over 28 years. He's been focused on doing God's will through the local church, it's preaching, teaching and discipling of the many who have committed their lives for the cause of Christ.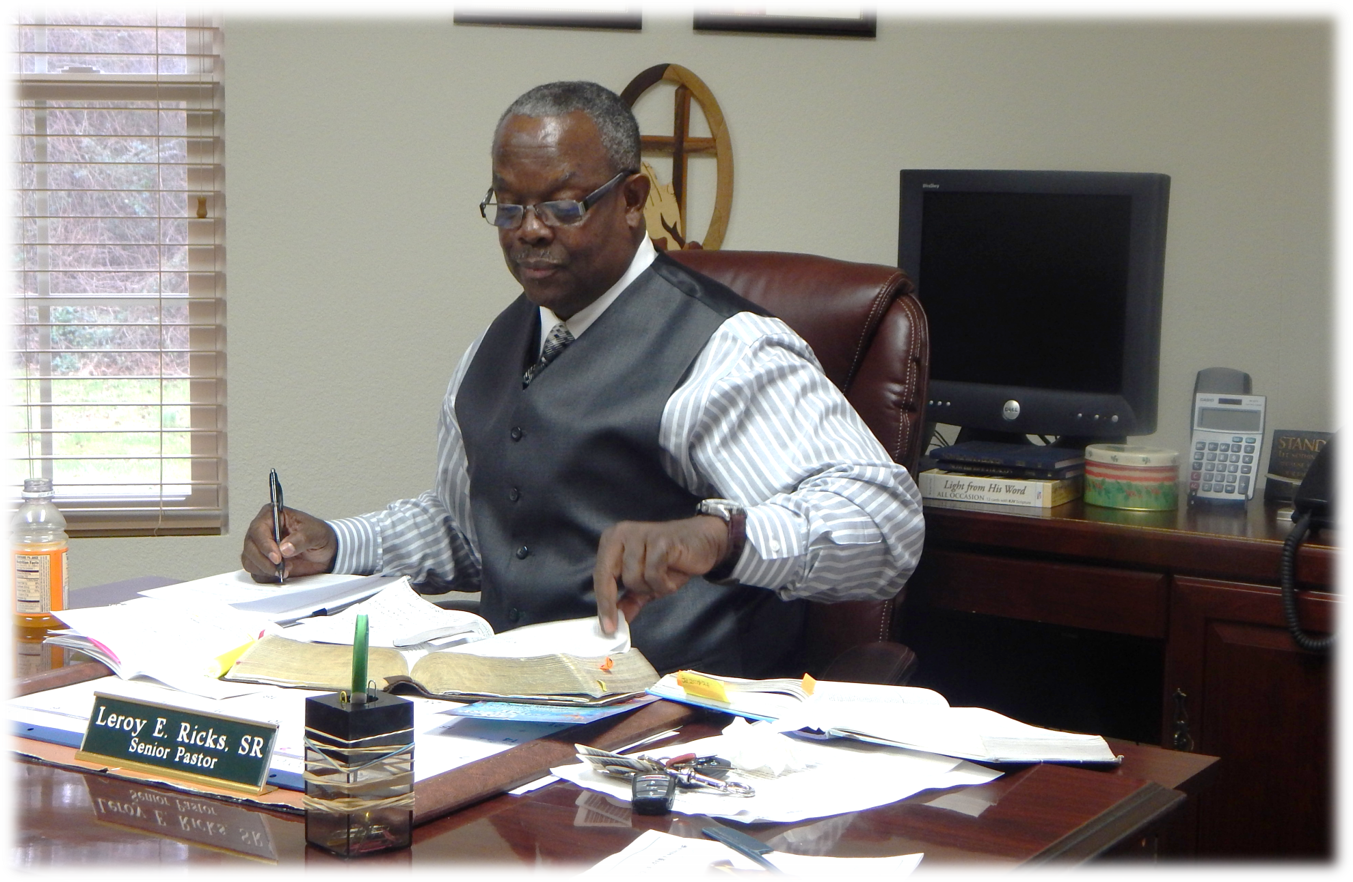 Posts from the Pastor
A Pastor's Care – The call of a Pastor is like no other ministry call. It is a call that appoints one to  oversee the overall work of the local church ministry and executing "The Great Commission of Christ. Pastors have been appointed with the heart of God to stand in his stead (Jer. 3:15).
It's Just A Tent – A tent is defined as a portable shelter made of cloth or some other material, supported by a simple support structure. It is designed to be sturdy, and transportable in the event conditions or circumstances warrant. The Apostle Paul wrote of the body we live in as Believers, is a
tent, a temporary dwelling place (2 Cor. 5:1).  At some point in time due to situations and circumstances beyond our control, we're going fold and pack up this tent.  It is a truth, this is the only earthly body we will get. And God does expect us to take care of it as it is the temple of the Holy Spirit (1 Cor. 6:19-20).
"For we know that if our earthly house, this tent, is destroyed, we have a building from God, a house not made with hands, eternal in the heavens." 2 Cor. 5:1
Because we will be disrobed of the earthly body and be given a new one that will fitted for eternity (1 Cor. 15:53-54), we are encouraged by the word of the not to be too attached to it, it's just a tent.
Future Posts from The Pastor
Blessed by Obedience
The Right Attitude
Life Is Going To Do Life
Pray As Jabez Prayed
Blessings Of Being In Christ
Growing Through The Church of Galatia
Forgiveness
The Deliverer is Foretold
Some Do Not Know Him