Happy Birthday Sister Vanessa
Thank you all for your blessings of love towards Sister Vanessa. We couldn't keep her out too long, there was slight drizzle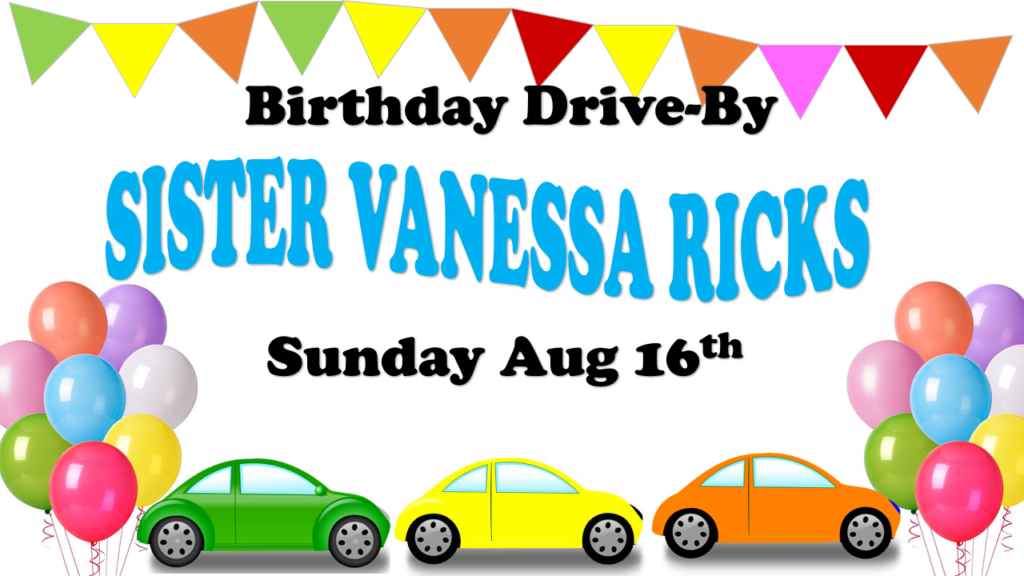 Join us as we celebrate Sister Vanessa's birthday with a drive-by.
When: Sunday Aug. 16, 2020
Time: approx. 10:45 am
Gifts will be dropped off in a container in front of the house
The drive-by will begin at the parking lot of New Berean Baptist Church after the morning worship service and we'll drive a short distance to and by Lance & Ericka Ricks' house.
Address: 5250 Mooreland St, Suffolk, 23435