Welcome to A New Day at New Berean
---
Blessed Memorial Day – On Monday we as Americans have set aside this special day to honor the men and women who sacrificed their lives while serving in the U.S. military. The origins of this National recognition have expanded over the years as our most humble of ways to show our appreciation for the efforts that lead to the loss of their lives.
---
Sundays are always great time to be refreshed, edified, encouraged and strengthened through the blessedness of godly fellowship, songs, hymns, spiritual songs, the awesome testimonies of God's eternal love and the dynamic preaching of his holy word. It is a time to stir up the spiritual gifts of one another and share in the abundance of things we've been given. It is time for church.
---
---
Sunday morning is a time of excitement, filled with anticipation of fellowship and being renewed with God's people from the previous week's blessings, trials and challenges. It is also a moment to be refreshed and encouraged by the teaching, preaching and songs about the great and mighty God who loves us with an everlasting love. In addition to honoring the Lord and fellowshipping with Saints of the Highest:
We share and distribute our possessions among one another (Acts 4:32-37)
We are trained and taught the doctrines of Christ and his apostles (Matt. 28:18-20)
We fellowship and exercise our spiritual gifts among each other (Heb. 10:24-25)
We willfully submit and are accountable to our ministry leaders (Heb:13:17)
As we prepare to enter into the house of the Lord, let us also prepare to be trained and discipled in the things of Christ (Matt. 28:20). The "Commissioner" has commissioned all his followers to assemble and be taught as a means to properly equip us with the tools need to carry out his order. It is our duty and obligation to our Lord to faithfully obey.
---
---
---
DRIVE UP & TUNE IN
If you are unable to come inside the facility, New Berean Ministry is offering our parking lot "Drive-Up & Tune-in" service. Simply pull in our parking lot, tune your stereo to FM frequency 107.5 and listen to the Sunday morning Worship service. ,
---
---
Wearing of masks are now "optional" for all in-person events and services. Please review our revised "Safe Fellowship Protocol" for the safety of our guests and family
We are still encouraging masks to all attendees who have health challenges or simply choose to wear them. Thank you for understanding and your consideration.
---
---
---
Welcoming you as our "Special Guests" to our in-persons services. For your safety and confidence, we are conducting these in-person service under our "Safe Fellowship Protocol" which we ask you to review. This Protocol includes:
The wearing of masks or facial coverings while inside the facility.
Initial temperature readings are taken on the forehead or wrist
We ask you to be considerate and maintain a safe a respectable distance from others within the building and minimize congregating session times
We have ample supply of hand sanitizers for you and our facilities are cleaned and sanitized frequently
At the time, we are monitoring the VDH and CDC dashboards to ensure we are complying with the medical expert's recommendations for safety and the safety of all our guests. If you have any questions, please let us know and we will seek to get you the information. The VDH is constantly providing the public with important health information relating to COVID, the flu and other communicable diseases specifically within the Churches and other "faith-based organizations. Please take a moment and be educated, click here Faith-based Organizations Health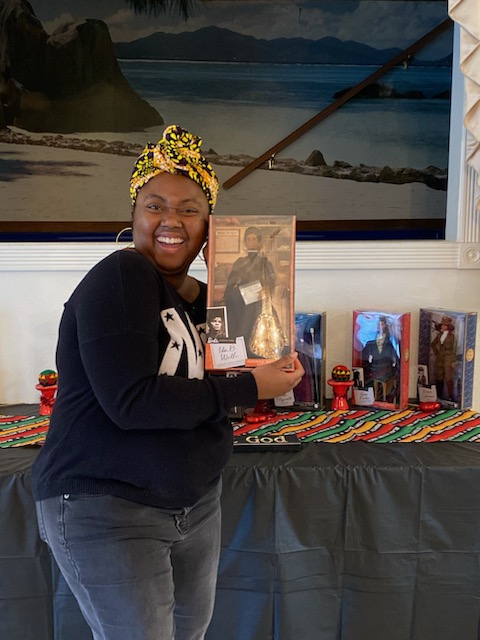 ---
---
Check out our "Calendar of Events"