The Witness From Decapolis – In our life and in the lives others we may know, let us consider both our Lord's saving grace and his divine ability to deliver us from the ungodly and satanic influences that surround us. In today's Pulpit Points message, Pastor DeWayne Cason (Youth Minister of New Berean) shared the biblical account of a man who had been demon-possessed and the impact Jesus made on his life after they met.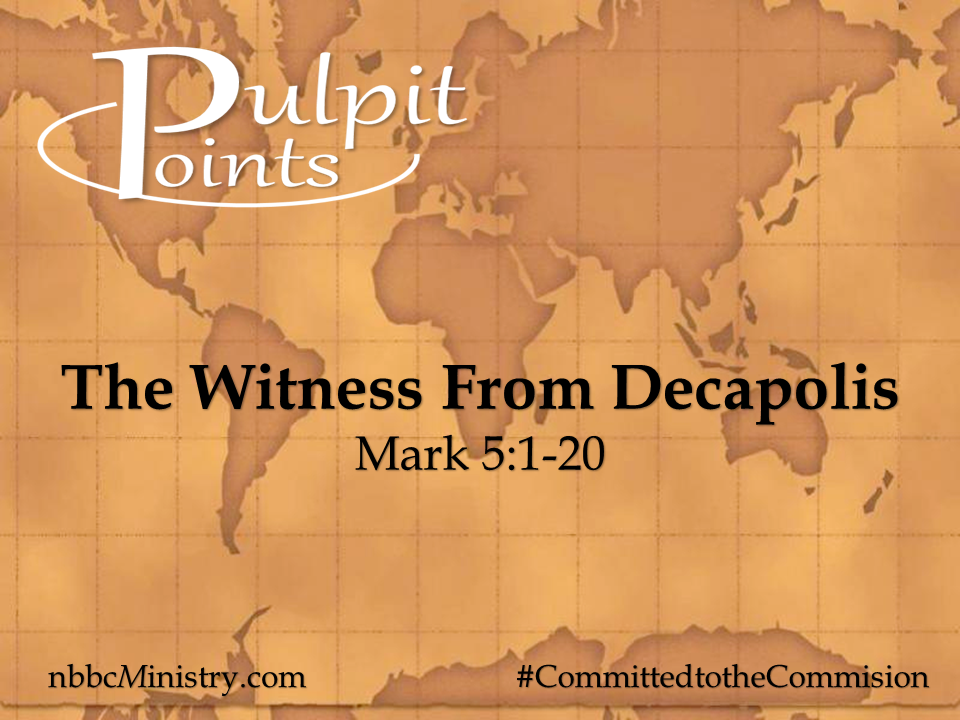 In conclusion, let us consider that Jesus' area of ministry was also close to Decapolis. Jesus did not avoid the people living in darkness. He went to them and pierced the darkness of their sin lifestyle with the light of God's message of salvation and love.
Jesus wants us to follow his example in confronting the darkness in own world. It would be easy for us to isolate ourselves in a safe well-ruled communities and just let the outside world destroy itself. But even though rules can be good and community is necessary for Christian living, Jesus used neither as an escape. He modeled another way for us as his followers. He left the familiarity of his safe environment and confronted evil in its own backyard.
DeWayne Cason, Youth Minister