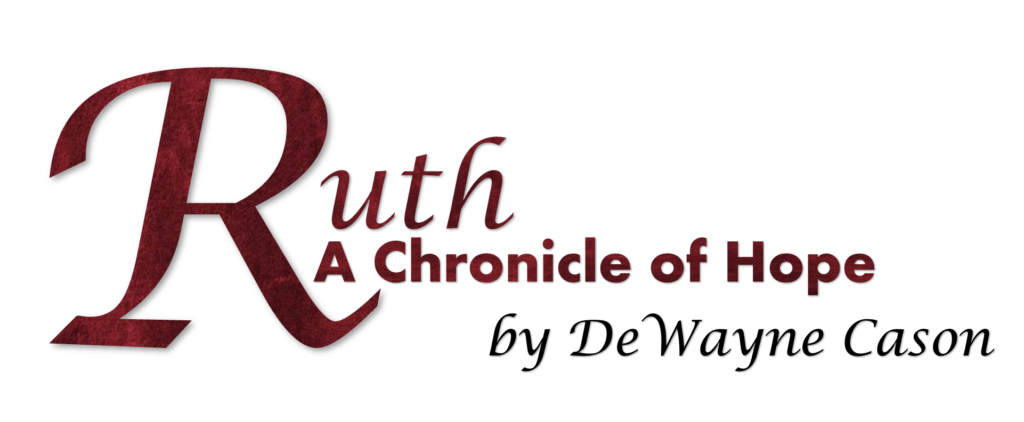 Ruth (Part 1) The Choice To Return (audio) Ruth is a story of the love and devotion of a Moabite women who forsakes her pagan gods in order to remain cling to the people of Israel and their God. Her loyalty to her mother in-law and faithfulness is rewarded by God with a new husband and becomes the great grandmother of King David and positioned in the lineage of Jesus Christ.
Elimelech -He Chose to Retreat
Naomi – She Chose to Return
Orpah – She Chose to Reject
Ruth – She Chose to Rely
The story of Ruth reminds us that many people around us need restoration. They needed to return to a right relationship with God. Taking matters into their own hands, they left the place of God, left the people of God, and wandered from the very presence of God. They found themselves backslidden and distraught. Being bitter and empty, their hearts were filled with regret and sorrow, questioning God or even blaming God for their situation. However, they had to realize that God never left them. It was they who walked away from Him. In this story we saw that God was right where they left Him and He desired for them to return to Him. In his Sovereign plan God had devised the events of their lives to bring them to a place of restoration. God also has a plan for you and may have a divine appointment planned for you.
Ruth (Part 2) Hope and The Providence of God (audio) Pastor Cason continues the message of Ruth and the hope God provides in spite of unfavorable circumstances. Today from Ruth 1:19-2:23, we will see how we too can hope and share hope:
Through Hope, Ruth Saw A Need
Confident With Hope, Ruth Sought A Solution
Guide By Hope, Ruth Secured A Position
Because of Hope, Ruth Showed Appreciation
With Hope Fulfilled, Ruth Shares Her Reward
Ruth (Part 3) – Bold Faith In Action (audio) – Ruth is a story of the love and devotion of a Moabite woman who forsakes her pagan gods in order to cling to the people of Israel and their God. In Chapter 3, having realized that the owner of the field in which Ruth had been gleaning was Boaz, a close relative of Elimelech. As a possible kinsman redeemer, Naomi, believed God's was at work and immediately acted as a match maker between Boaz and Ruth. So, she told Ruth to approach Boaz, seeking that he redeems her in marriage as her kinsman-redeemer in accordance with the Law of Moses
It was with bold faith in action that Ruth was willing to do as she was told. Obedience in our everyday life pleases God. And we show our faith in God when we obey His Word. From our message today, let us learn from Ruth to act boldly in our faith by understanding these four fundamental truths: Bold faith is rooted in trusting God and his Word, Bold faith requires obedience, Bold faith takes action and finally, Bold faith waits patiently.
Ruth (Part 4) – From Blue to Blessed, The Redemption of Ruth (audio) – Ruth is a story of the love and devotion of a Moabite woman who forsakes her pagan gods in order to cling to the people of Israel and their God.  After having received Ruth's request to marriage her, Boaz was ready, willing and able to marry Ruth as her as a 'kinsmen redeemer'.  Under the Mosaic Law, he would marry her 'in the name' of her first husband and redeem Naomi's family property.  But as we learned in Chapter 3, there was a closer relative who had first rights to buy Naomi's family's fields and also thus marry Ruth. In this message, Boaz steps up to this challenge to contend for Ruth and Naomi's redemption, wellbeing and family estate.
This story began with the grief and brokenness of two destitute widows, returning to Bethlehem, one a Israelite women whose family had died and the other a stranger, a Moabite woman who left her old life to cling to her grieving mother-in-law Naomi and to Naomi's God. As they returned in poverty back to Bethlehem, God in his divine providence began to work behind the scenes to show his mercy and love for the two widows through the redemption by their kinsman redeemer Boaz. God still shows His love in spite of our tendency to dwell on our circumstances and brokenness. Jesus, the descendant offspring from Boaz & Ruth, is God come-in-the-flesh and is thus our 'kinsman', just as Boaz was to Ruth the Moabite. Jesus paid the penalty of our sin debt to God while nailed to a cross and is a picture of God reaching out to us with His love. Like Ruth who entered the land as a stranger but was then shown love by Boaz, God desires to show His love even to those of us who feel far so away from Him.