With DeWayne Cason
Pastor Cason begins the New Year with study entitled, "Right Living Through Sound Doctrine". In his letter to Titus, Paul the Apostle was introduced to a young man named Titus (Gal. 2) which he referred to as his son (I Tim. 1:4). This particular study series will also introduce us to Titus and the primary concerns of Paul to the church in Crete.
We look forward to this study on how we can and are able to live right and how important sound doctrine is to achieving this godly objective.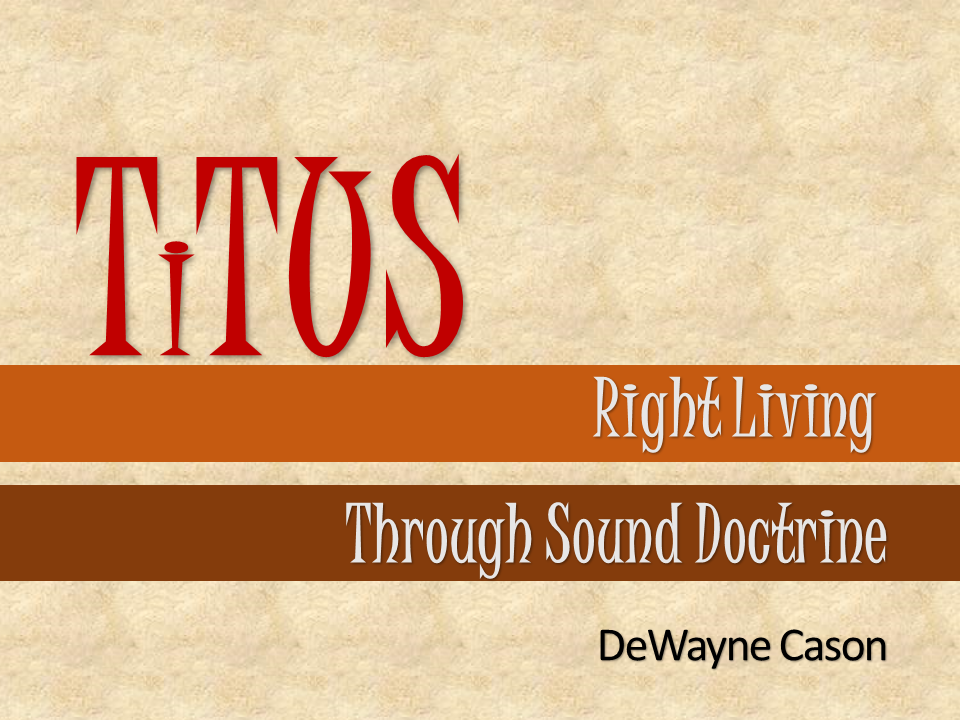 Lesson 1 – Who is Titus? In today's lesson Pastor Cason will help us understand who is special person who served with the Paul. Although he is not mentioned by name once is any of the Acts of the Apostles he is mentioned several other times including in this short letter so named.
Lesson 2 – Introduction in to the book of Titus. Pastor Cason takes us on an introduction to the book of Titus by revealing to us Titus the person. One of the people who shared in the ministry with Paul but never in the book of Acts. Paul describes him as "son" which means they shared a closer than normal relationship.
Lesson 3 – Titus Chapter 1 This week's lesson Cason carefully delves into the first chapter of this letter to Titus (1:1-9) . Paul's intent of this letter was to provide instructions to organize the local assemblies in Crete (Acts 27) that were established on one of his previous missionary trips. Pastor Cason begins the study today with where God starts off with the "bishop". God's order of organization begins with the leaders who be will leading God's people. God lays down a set of qualifications to set his leaders apart from the lay-people. Now we know there have been and are people leading local assemblies but do not meet God's biblical qualifications. Let us see what God expects.
5 Comments