This page was developed to provide you with information pertinent to your feedback concerns and questions.
What is COVID, how it spreads and how it is contained.
Due to the challenging times we find ourselves, God has called us not to just to social distance ourselves but to socially evangelize the world with the gospel Jesus Christ our Lord.
Although certain practices have changed, being about our Father's business has not. We too are to be considerate in our efforts and remain faithful. The spirit God has given us in not one of fear, but of power, love and a sound mind. Yes, fear is a factor but it is dispelled by the deliberate faith obedience to the command and Commission of our Lord.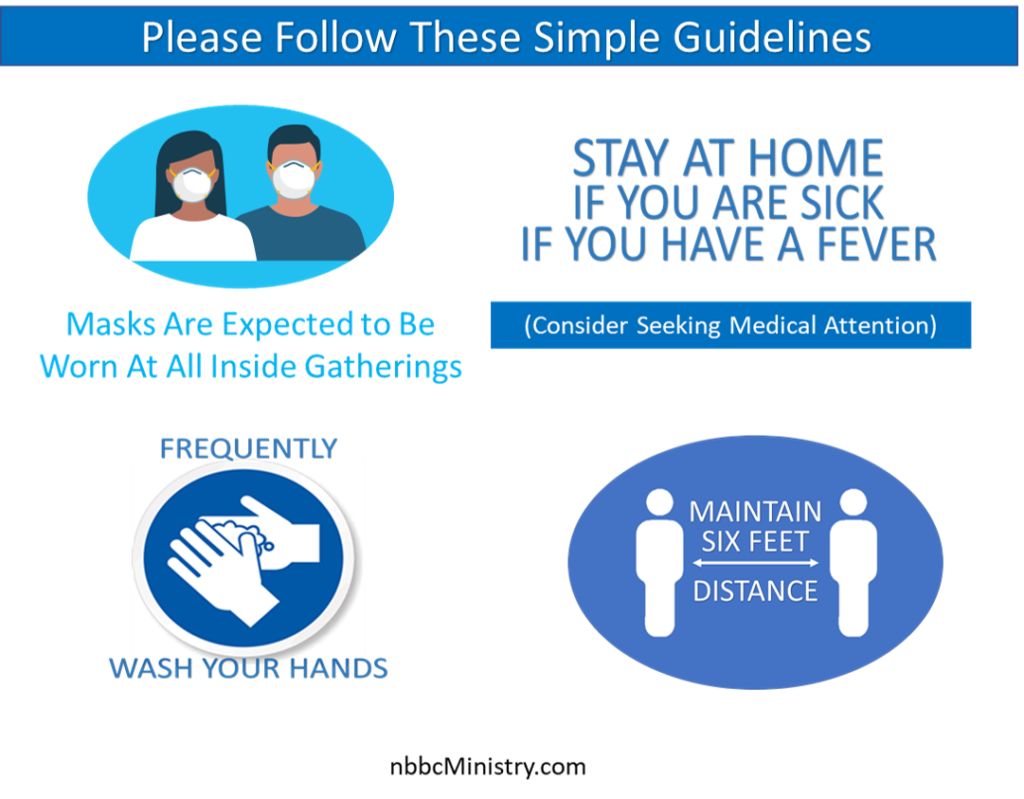 We have a moral and spiritual obligation to the Lord and to one another. Knowing the terror of the Lord and his wrath (I Cor. 5;11) we are encouraged to be mindful of the souls of the people we socially evangelize. Fear can and will lock us up, prevent us from being about our Father's business. But the Spirit who live is us provides us with:
Power – which is the authority of God (Acts 1:8, Matt. 28:18-20), our commission and mandate. This is spiritual license given to share the gospel.
Love – is our motivation. Knowing God's love is his motivation for reaching out to us (John 3:16, Rom. 5:8) it is the exact same reason we reach out to others. True, there is God's righteous wrath attached to the unbeliever's rejection of his good news but it is our love for them and their eternal destiny.
Sound Mind – requires us to spiritually wise to minister and evangelical in our efforts. We are to be smart-minded by educating ourselves with authenticated information afforded from our community and medical experts to share with our families and friends.
Be encouraged, he has promised to be with us even to the end of the world.