Welcome
Share in this great opportunity to combine your prayers and prayer requests with your New Berean family as they do the same with you. Together we will be able to encourage one another with encouragement we are encouraged with. We invite you to join us every Wednesday.
Prayer Requests
The Ministry – For the Lord to uphold us in his divine will. In all areas and aspects of this work, may we be found faithful in keeping in agreement with his "Commission". That the work of New Berean might impact, influence and build up it's members to be the godly light to our respective households (Deut. 15:6, Acts. 16:31). For our Leadership (the Officials and Ministry Leaders) as individuals to be found faithful in their walk in Christ and continue to grow in his admonition and purity (I Tim. 5:22) that the work be not hindered (Jos. 7:9-10). We ask the Lord to oversee and superintend to the process of selecting our new Pastor, the man whom he would have to shepherd the flock of New Berean and that we do so in all godliness and honesty. Keep us pure as a staff so we can hear the voice of the Lord through his word. That we as individuals within the ministry would willingly and intentionally govern our own lives with a dedicated and consistent study of the word of God so we would know His will for our lives. They would by various means continually observe and accept only sound doctrine through our various meetings or worship, study and prayer. That we'd pray for meaningful and encouraging times of fellowship so no one is neglected or would be lacking (Acts: 4:34-36, Acts 6:1-7).
Our Families – For those within and without our household to come to a saving and fruitful knowledge of the Lord Jesus Christ. That we would be used to edify and encourage one another with the Light of Christ and the joy that has been shed abroad in our hearts through his love for us (Rom. 5:5). Putting off those things that have hinder our own walk in Christ and maintain the good works in which we were save to (Eph. 2:8-10).
Our Country, Community and World – God desires we pray for those who rule in government over us (I Tim. 2:1-7). We do live in a world hostile to our God. They will be hostile towards those of us who open proclaim the name of the Lord and his precepts which impact the darkness of this world. We are encouraged to pray for the salvation of the people in places and positions. We need the Lord to show them his way and their subsequent end.
Our Members and Other Churches – That we as believers in the biblical Jesus would take heed (I Cor. 10:12) to the things we have been taught lest we too become indifferent and cold to the truth of God's word. We say biblical Jesus because there is a cultural adaption of our Lord that doesn't line up with the Jesus of the Bible. There is a Pastor Cason is currently sharing in a mid-week study on the doctrines of New Berean. Pray for his endurance to remain faithful to his calling of accurately teaching and preaching.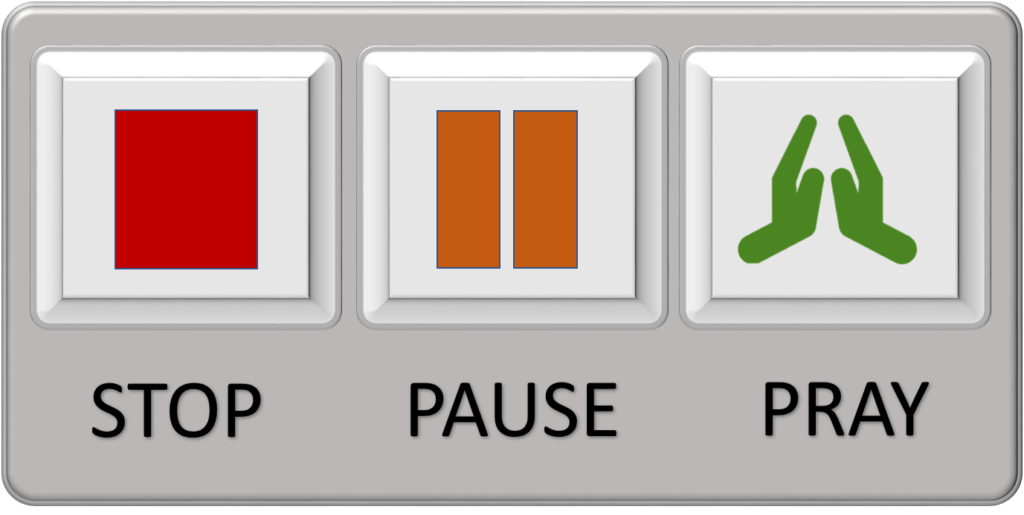 We are never at a lost of our need for God's divine grace over our lives and circumstances. He wants us to know his throne of grace is always available for his children and his grace is indispensable (Heb. 4:16).
In communicating with the Lord through prayer, we are afforded at least three things:
Comfort: Joshua 1:5 "There shall not any man be able to stand before thee all the days of thy life: as I was with Moses, so I will be with thee: I will not fail thee, nor forsake thee" There is nothing more comforting than to know in our toughest moments or darkest of days, our God is by our side. Wherever we find ourselves, He is there too. When we walk through those valleys of shadows of death, guess what? He the Lord is with us. We may feel alone, but have the comfort of knowing our God is with us (Immanuel);
Confidence: Joshua 1:6

Be strong and of a good courage

: for unto this people shalt thou divide for an inheritance the land, which I sware unto their fathers to give them." Being comforted in knowing or realizing God, our God is with us offers us much confidence. Confidence to talk the next step or make those difficult decisions. Confidence that does not come from "trusting ourselves" but trusting the Lord to be faithful. He is our peace (Eph. 2:14)
Direction: Joshua 1:"Only be thou strong and very courageous, that thou mayest observe to do according to all the law, which Moses my servant commanded thee: turn not from it to the right hand or to the left, that thou mayest prosper withersoever thou goest". God's divine plan and direction for our life is always revealed and validated by his word. He told Abraham, Moses, Joshua and all the others listed in Hebrews 11 to trust him, trust his word and it pleased him. Prosperity in God's view is divined by our obedience (Heb. 11:6). Prosperity is not us being satisfied with our earthly, selfish or temporal desires but when the Lord is pleased with our faithfulness.