This Week at New Berean…
Join us, pray for and celebrate with us the goodness and favor of the Lord for 32 years of gospel ministry as "A Church United". We are grateful to the Lord for all He has provided to sustain, deliver and direct this work at New Berean. September will begin 32 years of God's service with God's people.
This past week's Pulpit Points message by Pastor Cason:
Understanding Unity In The Church Body (video)
As New Berean Baptist Church looks forward to the many horizons ahead of us, we will continue in our pursuit be a Church United. In this last message of our series, let us seek to unpack the message that the Apostle Paul shared with the Church at Ephesus as he linked the unity in the Church, with Christ as the head, with the marvelous inner workings of the human body.
Points from the Pulpit:
A United Church is an Equipped Church – Eph 4:7-12, Col 1:18
A United Church is a Growing Church – Ephesians 4:13-15
A United Church is a Built Up and Jointly Connected Church – Ephesians 4:16
Conclusion:
From whom the whole body, joined and held together by every joint with which it is equipped, when each part is working properly, makes the body grow so that it builds itself up in love. Ephesians 4:16 ESV
OUR DAILY BREAD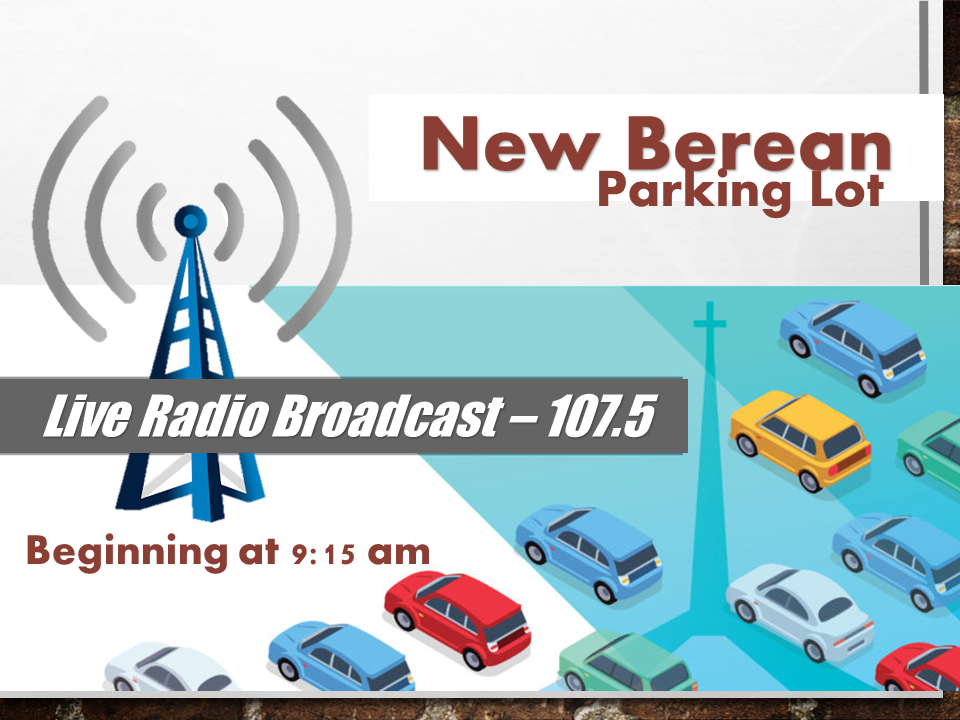 We thank all of you who helped us celebrate 32nd "Victory Celebration", celebrating 32 years of gospel ministry. "A Church United" is where the Lord has us right now. Taken from Paul's message to the Church at Ephesus (4:16) "from whom the whole body, joined and knit together by what every joint supplies, according to the effective working by which every part does its share, causes growth of the body for the edifying of itself in love.". We are reemphasizing and reinforcing these truths in this special and exciting of times. The Lord has blessed us with so many talented, gifted and humbled
Team Berea is concept developed to help all of us know and understand that together we are an assembly of born-again believers sharing in the faith of our Lord Jesus Christ. We are joined together by his blood for the purpose of glorifying him as we carry out the "Great Commission of Christ" to
PREACH TO THE LOST, BAPTIZE THOSE WHO BELIEVE AND DISCIPLE THOSE WHO WILL FOLLOW
Our worth as individuals are defined by the word of God. We are many members but of one body with the potential of reaching the multitudes who need to be saved. Share, serve and love is what we do as we search the scriptures daily. Thank you for being a blessing
October is National Pastor /Clergy Appreciation Month and hear at New Berean we would like to recognize and honor all of those teachers, pastors and mentors who have contributed to our spiritual growth.
The local church of the Lord Jesus Christ has been gifted with Pastors and Teachers for purpose of discipling the Believers the doctrines of Christ (Eph. 4:11-16). Everyone of them is different in the own right and are uniquely equipped and trained themselves for the ministry. As we grow and mature in our walk with the Lord, we are encouraged to encourage these faithful ministers in their labor of love.
Take a moment this month to deliberately call out the person who has ministered Christ to you and help mature you in your faith.